Science Golden Energy created a sustainable energy cogeneration system through hydrodynamics, the system produces flow of energy, high speed, density and pressure, in a circular system, capable of converting kinetic energy into mechanical and then electrical. The system is compact and works in any flat location. Produces continuous energy, 24 hours, 365 days, with 200 thousand guarantee hours. It is protected by PCT – Patent Cooperation Treaty covering 156 countries. It brings together state-of-the-art technology, IoT, sensors, and remote control imaging management systems. Advanced Power ScienceGolden meets the demands of:
sustainable energy
cogeneration
Advanced Power Science
APS is a reversible hydroelectric power plant, involving the latest advances in hydroelectric technology, producing clean, continuous, stable energy, anywhere. This report presents its operating system, its technology, its differentials and importance. It highlights the flexibility of the unit, the hydraulic design combined with consolidated equipment throughout the planet, the high technology of digital energy processing, and essentially its ability to produce sustainable energy, fully decarbonizable, without any socioenvironmental impact.
Power into demand point
APS injects power into the demand point, relieving transmission and distribution networks. Therefore, it minimizes existing losses. Allows the sizing of the energy delivered through the "Behind-the-meter" model, independently and transparently. Above all, it produces high quality energy, fully harmonic, stable, digital.
For a better world
It is an important solution for the production of electricity throughout the planet, without damage to the environment, without contaminants of any nature, without structural interference, freely and independently. It differs by the shorter deployment time, flexibility, constancy and quality
Differential:
▪ Clean energy without any socio-environmental impact
▪ Flexibility to install, at any point, dry and flat, of the planet
▪ Production constancy, 24 hours, 365 days
▪ Quality assurance for more than 200,000 hours
▪ Delivery at the point of consumption, relieving the distribution system
▪ Energy measuring system: Behind-the-meter
▪ High-quality, harmonic and stable energy
▪ Promotes development at the desired speed
Shared values
Values are the basis of the identity of a company and its employees. Corporate values are the "persona" that is presented on a day-to-day by the company and how it engages with itself. Corporate social responsibility, employed relationships, sustainability and other factors are part of the values of each company. The most robust partnerships will exist when companies have values aligned and can be shared. Values are the basis that catalyzes a strong relationship.
Shared investment
There is money to be spent to bring new products or resources to market. Success will depend on the allocation of appropriate resources and the investment of all involved. This does not mean that the values of the investments are necessarily the same. The financial amount received by both companies in this contract may also not be equal. Regardless, it requires both sides to support the vision, strategy and plans with the appropriate level of investment in human and financial resources and the commitment to stay the course.
Shared planning and management systems
With both companies addressing their joint activities with alignment at the level
of vision and strategy, the detailed plans should also be congruent. The plans
establish the resources involved, the milestones for the main activities and the
responsibilities of both parties. Planning must be mutual and both parties need
to be actively involved and invested throughout the plan. Falling short here will create misaligned expectations and, when problems arise, the ability to solve them will easily be impaired. Regular business assessments are an integral part of a management system.
Shared communications
Because the partnership is at the top of the vendor hierarchy, a high degree of collaboration is required for the vendor and customer to succeed. This implies a
structured and managed approach to communications and engagement in all dimensions of the relationship. Communications will cover the management hierarchy and functional disciplines of both parties.
Open, transparent and strong multifunctional engagement between partners is as important as contractual and formal aspects of long-term performance and value contribution. If communication channels are not open and two-way, longterm success will be compromised.
Shared risk
All commercial enterprises have risk elements. When two companies come together to do business, they both take on new and shared risks. Some of them
are unique to your business or market and some are shared by the fact that they are collaborating to succeed. It is essential that both sides recognize these risks and be transparent with each other. An open and honest commitment will
provide the clarity that both parties need to deal with risks when they occur,
without harming the partnership.
Shared reward
Winners generate winners. At the end of the day, success in the market needs to
be shared across the value chain. Supply chains with close, acquired and mutually beneficial relationships at the highest levels of the supplier hierarchy will be the most successful. Successful partnerships will generate more mutual value than smaller relationships. When set up correctly, there is a reduced chance of discussing who got what or not later. The growth of market share, access to technology, improved profits and other measures are examples of what each party can accumulate.
Strategic supplier partnership
Strategic partnership with the supplier is the pinnacle of supplier relationships and has a more holistic management approach to success. When making decisions on very strategic commitments, it is essential to ensure that partner selection is well founded.
Network of partnerships
It is necessary to structure a network of multifunctional partnerships, minimizing dependencies or even business boundaries. Everything is dynamic. Everything is synergistic. Everything is smart. It is necessary to live the process in permanent renewal.
Holistic engineering
Today, a thriving technology company can be disrupted and shut down in the blink of an eye. The development of many different technologies, which used to take years, can be done in months or weeks. There are also some examples where engineering work is fully contained in an engineering company or organization.
Business strategies have evolved. The analysis of competitive forces in an industry has matured to include the concepts of disruptive and dystopian innovation. In an ecosystem characterized by rapid changes in technology and the way it is developed, an engineering R&D organization will quickly become irrelevant if it cannot maintain the pace of innovation needed to succeed.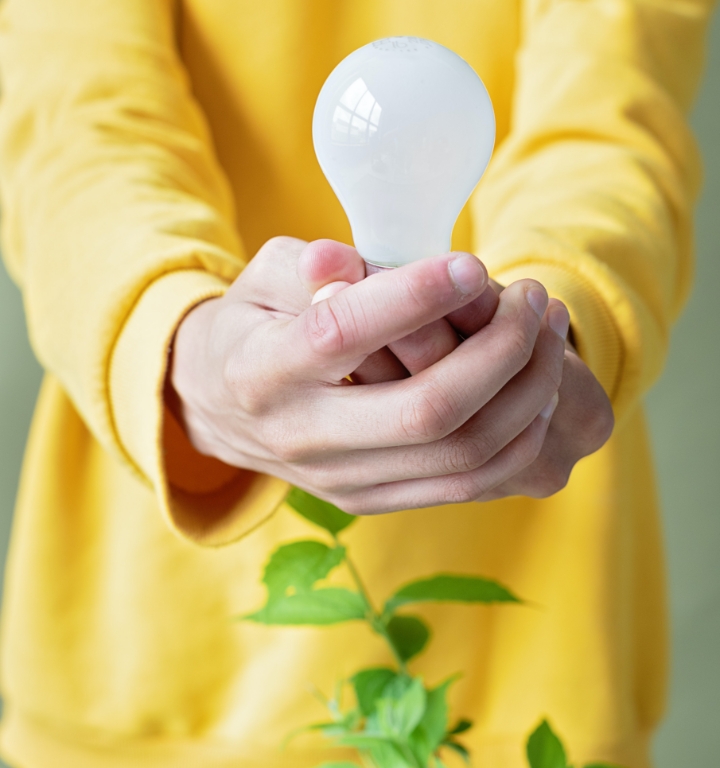 Successful managers create a solid foundation of a common culture that enables learning, value creation, diversity, and inclusion. They create organizations that strongly connect the core engineering functions of strategic planning, research, and development and are able to understand and drive a broader R&D system that extends far beyond the boundaries of their own organization. Doing all this to extract the greatest value in the shortest time is holistic engineering management.